What we do
Read our latest Annual Report or find out more about chaplaincy training and chaplaincy opportunities for your organisation
AGM & Annual Report 2018
Our AGM was held at the Quaker Meeting house on the 20th March 2019. At this meeting we heard from Rev Canon Katy Canty, Dean of Sector Ministers of the Diocese of Liverpool, presented our annual report, heard feedback from chaplains and plans for 2019 and beyond.
Our Annual Report is available to download here as a PDF or embedded in a digital magazine format below.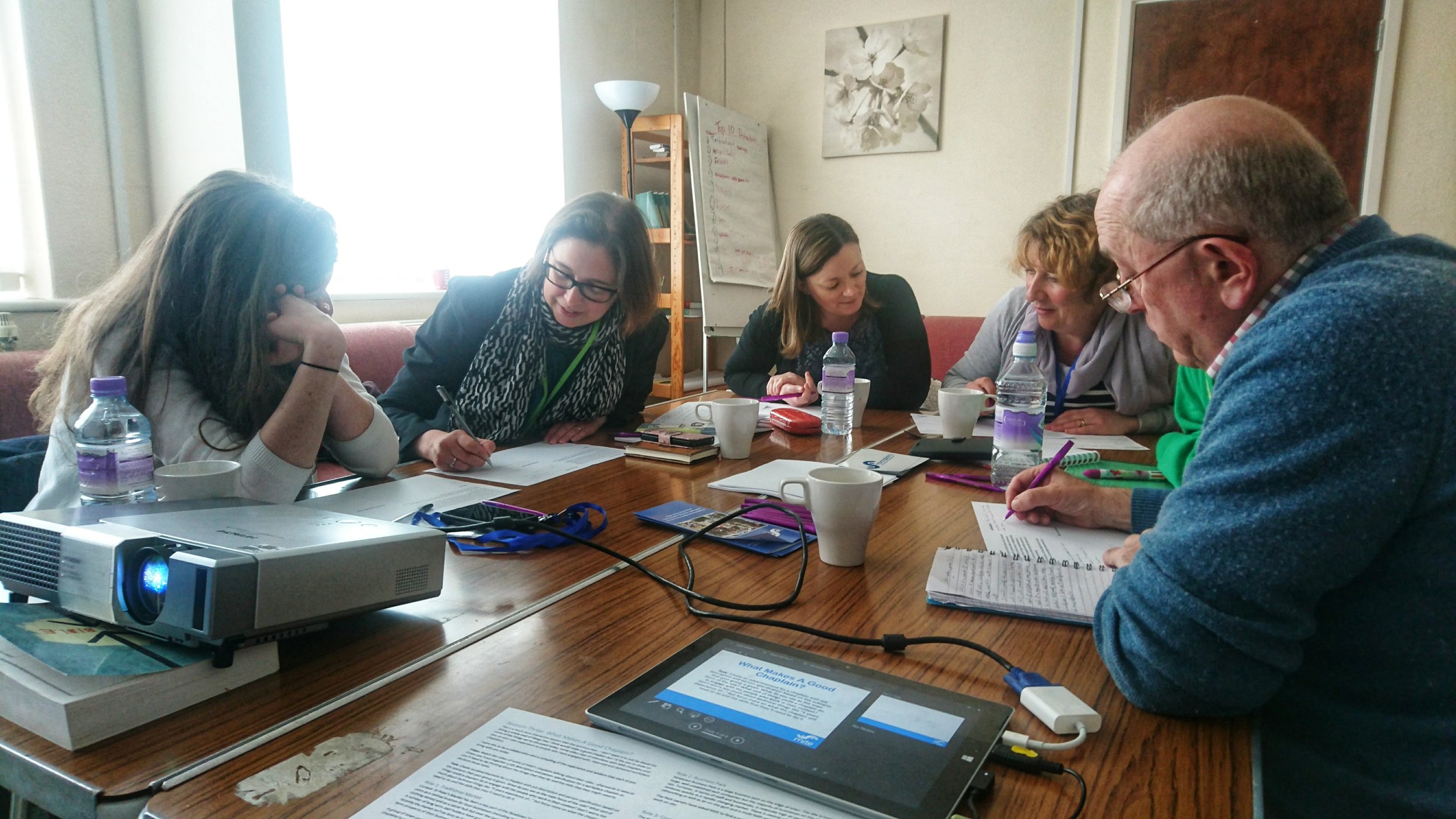 Workplace Chaplaincy Training
We've created a modular training resource for new workplace chaplains that can be adapted to any workplace context.
From an hour-long session to a full interactive day, this resource is designed to enthuse and equip churches to engage in workplace chaplaincy in their communities. Sessions include video interviews with workplace chaplains, discussion and scenario based activities.
For more information and details about the cost of training please contact us using the form below.
The training is broken down into Basic Chaplaincy, General Awareness and Mental Health Awareness. Training can be offered to suit your requirements.
Basic Chaplaincy
what is workplace chaplaincy?
This session includes a brief overview of the history of workplace chaplaincy and helps to develop an understanding of what chaplaincy looks like in a contemporary context.
why workplace chaplaincy?
Building on the previous session this module explores the reasons that businesses choose to commission chaplaincy as well as the Christian case for offering chaplaincy support.
what makes a good chaplain?
A practical look at the nuts and bolts of workplace chaplaincy. What are the qualities of a good chaplain? How can a chaplain best serve the people that they meet? How do they do what they do?
General Awareness
This session covers the sort of things that workplace chaplains may encounter and includes an overview of safeguarding.
Mental Health Awareness
A basic overview of mental health issues and how to tackle this as a chaplain. This session also includes information on Suicide Prevention.
Enquire About Workplace Chaplaincy Training
Chaplaincy for your organisation
Could your organisation benefit from the presence of a chaplain?